Travels For You is a new travel company which is your nr. 1 travel agent for cycle tours in Europe: bike and boat, bike and hotel, family tours, group travels and all other cycling holidays.
The two founders, Miranda Grommé and André de Lange (see below), represent 45 years of experience in the world of cycling holidays, gained during their times at HAT Tours.
Almost two pandemic years enabled us to work on a great new website which is just published: TRAVELSFORYOU.EU
We'd like to invite you to hop around from one fantastic tour to another: sunny destinations, pedalling across fine countryside, cycling to cultural heritages, walking in mediaeval towns or family fun.
Our trips cover many countries in Europe and offer you the best variation and one-off bike tours!
In short: you'll find all ingredients to pick your 2022 Cycling Holiday on:
travelsforyou.eu
If you need any addittional information, please contact us at info@travelsforyou.eu
We are more than ready to welcome you on one of our tours!
Miranda Grommé
&
André de Lange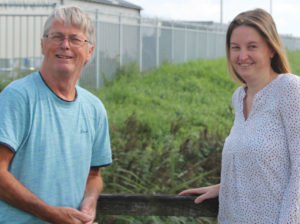 WHO ARE WE?
– Miranda Grommé: after her degree at the Travel Academy in Amsterdam she made her way into managing the international Cycling Holidays at HAT during 15 years. Due to her personal approach she is well-known to many regulars. She's now the managing director at Travels For You.
– André de Lange: founder of the independent tour operator HAT. After many years of self made experience in many fields and building relations he is now Miranda's business partner in Travels For You